"Mark my words! This drill will open a hole in the universe! And that hole will be a path for those behind us! The dreams of those who've fallen! The hopes of those who'll follow! Those two sets of dreams weave together into a double helix! Drilling a path towards tomorrow! And that's Tengen Toppa! That's Gurren Lagann!! My drill is the drill...that creates the heavens!!!"
"Are all the lights in the heavens our enemy?."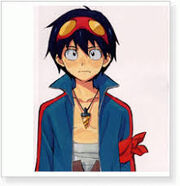 "WE BRAWLERS ARE SUSTAINED BY WILL POWER EVEN WHEN MOCKED AS RECKLESS AND CRAZY!"
Edit
"KICK LOGIC AND DO THE IMPOSSIBLE !! THAT'S HOW TEAM DAI GURREN ROLLS !!"
"Who the hell do you think I am?"
"How long are you going to keep running, Simon? Now is the time to cast off the boy you used to be."
"Believe in the me who believes in you. Let's see you grit those teeth"
"Kick reason to the curb and surpass the impossible! Isn't that the way of our Gurren Brigade?!."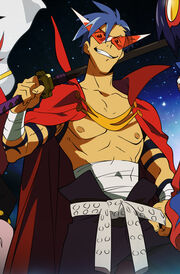 "I keep telling you I'm a girl!"
"Kamina told me before. "He's [Simon] the one that always saves me.", "He's the one that doesn't give up, even at the end.".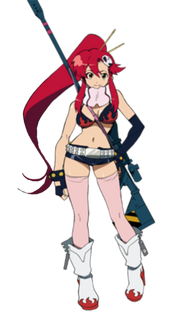 Dai-Gurren Team
Edit
"Whether it be time, space or alternate realities, they mean nothing to us. We will pierce the paths and methods you've chosen. That is who we are, The Dai-Gurren Brigade!!."
Community content is available under
CC-BY-SA
unless otherwise noted.